A B C D E F G H I J K L M N O P Q R S T U V W X Y Z Back
Madrasto Jr. Benjamin P. Location: Manila, Philippines. Occupation: E-mail: jun_madrasto@yahoo.com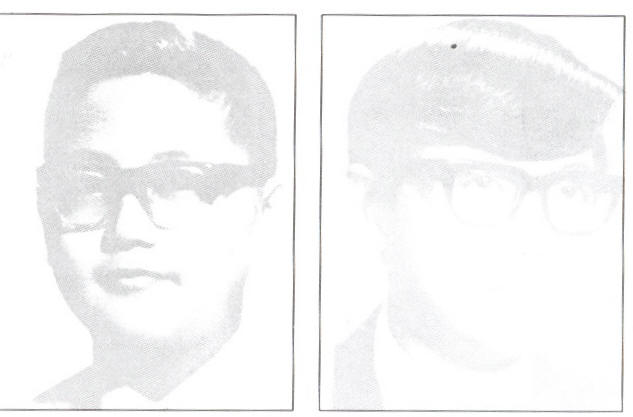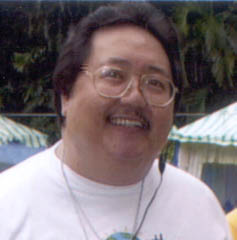 Manahan Joselito R. Location: Los Angeles, California, USA. Occupation: Attorney at Law (Immigration & Real Estate Law). May he rest in peace in heaven. Jan. 15, 2015.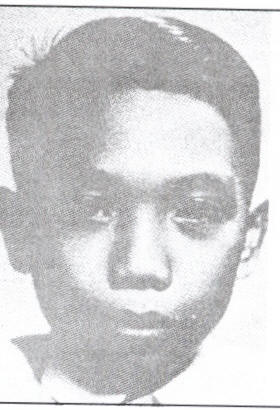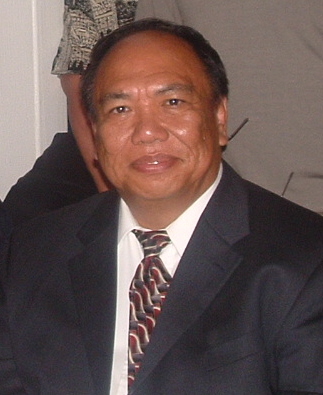 Just before leaving us, he wrote this beautiful poem about spending his last Christmas 2014.
Christmas From a Wheelchair
For the first time in my life and probably the last
I am enjoying Christmas festivities from a different stance
The carols seem more jolly and meaningful than ever before
The lights are brighter and more mesmerizing than I recall
And the season seems to bring more a promise of serenity and hope.
My days are numbered and I do not mind
As I cherish every moment as though it is my last
I savor the scent of roses , the laughter of my grandchildren
The stories which I've heard my mother tell so many times before
And jokes by my wife and sons to keep my spirits up.
I do not dread death as some do
I have helped myriads in their times of need
And made this world a better place to live
If it is God's will that I must now go
I say farewell and best wishes to all of you.
Joe Manahan

and his final e-mail to me:
Dear Carlo,
Thank you for your kind words.
About 3 weeks ago, my oncologist at Cedars Sinai gave me the worst news. My chemo treatments are not working

and it's best I spend my remaining days with my family.. I went to UCLA Hospital and City of Hope for 2nd
and 3rd opinions. Unfortunately, the prognosis is the same.
My cancer started from the colon and it spread to the lymph nodes, liver, lung.bones and brain. I've had surgery,
radiation and chemo.
I am at peace and have accepted my fate.

It's been an honor to know you and our former classmates.
Sincerely,
Joe

and my final message to him:
Dear Joe,
Our prayers may not be enough to turn around your situation but as I read once again your feature page, you mentioned that you prayed to Santa Maria Magiore in Rome where you witness the miracle that brought you to where you are now. As long as life hangs on continue to be hopeful and perhaps miracles do happen the second time around. Whichever way it ends, you had a very full and successful life.
Hang on my dear friend.
Sincerely,
Carlo
From: Freddie Duran
It is always a wake up call when one of our classmates depart. Joe's life is certainly one of determination and was well-lived, worthy of emulation. It makes one proud to have been his schoolmate. He has gone ahead of us, and we hope we can again with him in the afterlife. ..
Mangahas Rene C.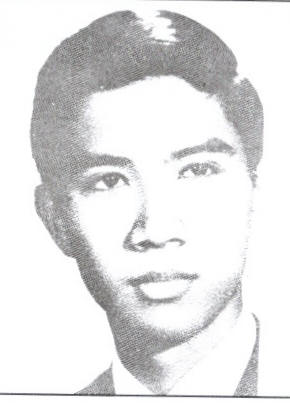 Manlapaz Enrico L. Location: Antipolo City, Philippines. May he rest in peace in heaven. April 2012.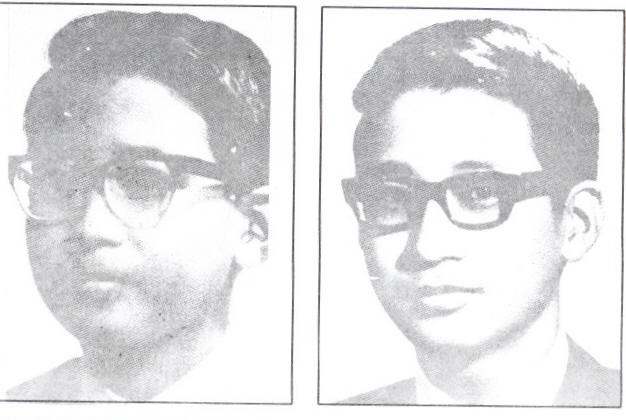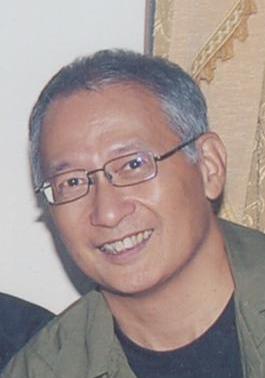 I was hoping to visit Rico @ his art gallery this summer. I remember him as a gentleman, with a good eye and a good hand @ drawing. We used to hang around w/him & Jojo Gatbonton @ the old grandstand in Mendiola. May his soul rest in peace, Amen. By: Art (Dundee) Clarito.
I remember Rico as a quiet brainy guy who lives behind their printing press along Espana. Wala siyang ere.... Goodbye, Rico.. Rest in Peace.. By:
Freddie Duran.
Yes, Rico was an artist. I would always look up to him being an arts enthusiast myself then. I think we were together in the Art Club of Mr. Alconaba, our Arts Professor in High School then.He would be surely engaged to do the art works for school projects then. By: Raul Aristorenas.
I remember him as a very serious guy but always wearing that smiling face. Too bad we did not have a chance to know he was sick and even visit him...must be the reason why his email address/account has been bouncing. By: Ramon Yoingco.
I'm sorry to hear the lost of our Rico Manlapaz, a gentleman, an artist. I remember the times we used to to take the JD bus home when we were still in grade 4 under Mr. Laoingco. He was already a gentleman then when he gave his seat to not an elderly lady even when he was only in grade four. He lived nearby "The Saint" along Espana Ext.

I'm not sure if I have eyes for Arts but I am sure his works are really works of art when I visited to see them at the the gallery, Gate Way, Araneta Center.

We will all miss him in this world but on the other side of me, I'm happy because our Rico has already graduated from this world to the next life. We are not citizens of this world but citizens of the next life. As what Mr. Sympatico said, "Be careful of what you plant today, it will determine what you will reap later."
By: Tony Resultan.
Marino Augusto S. Location: Manila, Philippines. Occupation: Tai Chi Instructor, http://taichimentor.webs.com/; E-mail: august.s.marino@gmail.com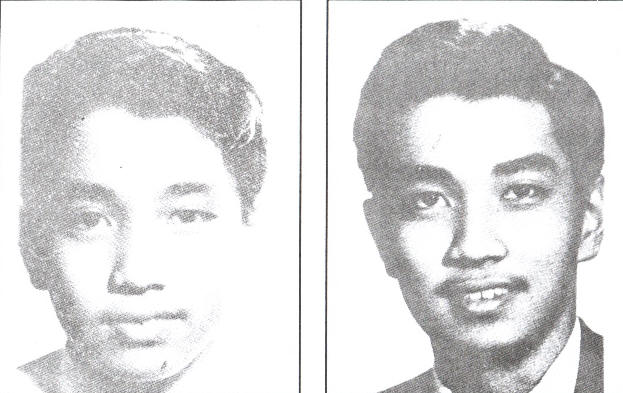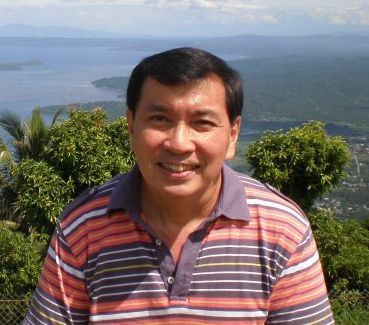 Marty Luis G. Location: Spain. Occupation: E-mail: luismartygrey@gmail.com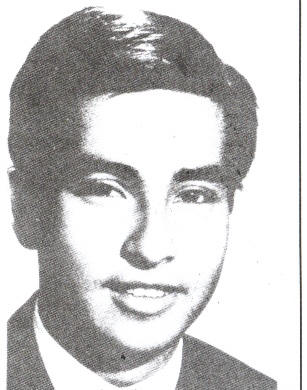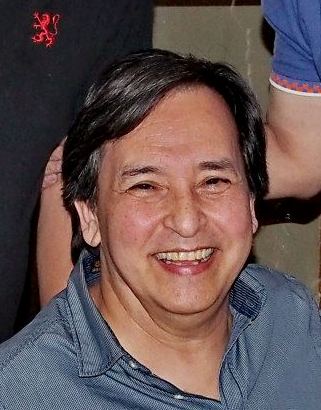 Medina Jr. Francisco V.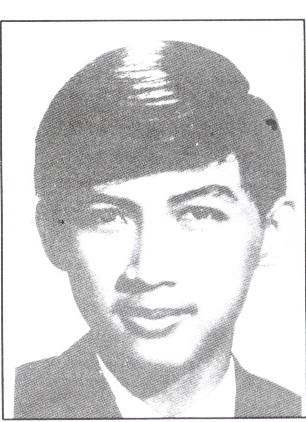 Medina Rodolfo M.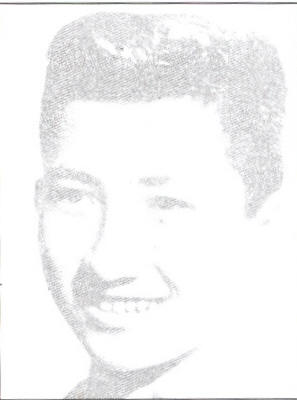 Melgazo Manuel M. Location: Quezon City, Philippines. Occupation: w/ NGO. E-mail: mmmelgazo@yahoo.com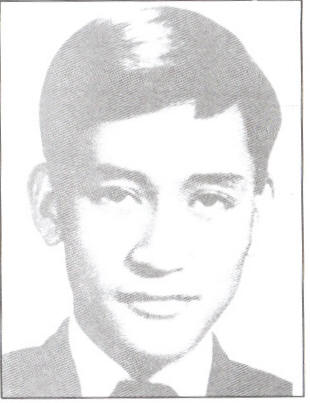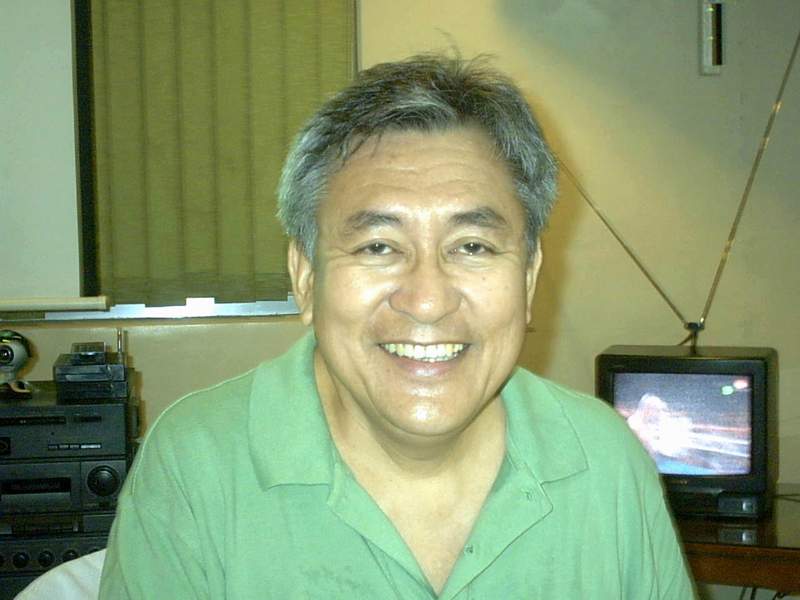 Mendoza Rogelio G.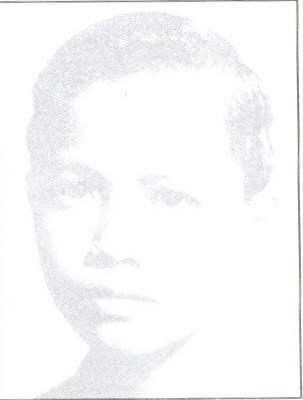 Montenegro Arnulfo S. May he rest in peace in heaven. May 2012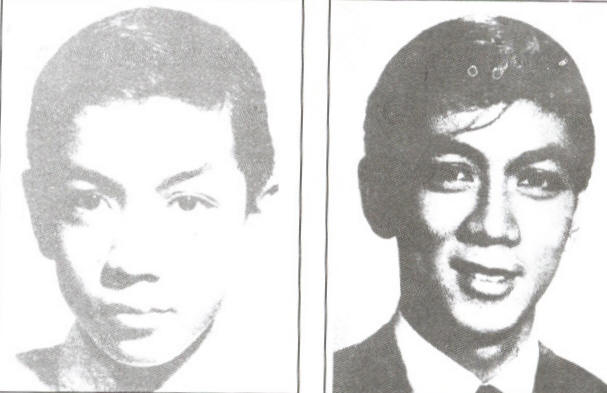 From Ramon Yatco, I will never forget the time when we are on the same troop in boy scout. May his soul rest in peace and my deepest condolence to his family. From Buddy Dizon, "Sleep peacefully boy - My condolence to Boy's family". From Ambi Vicente, Let's offer a short prayer for our classmate and friend Boy Montenegro. He left us early afternoon to be with our Creator.
Mesoza Rodolfo M. May he rest in peace in heaven.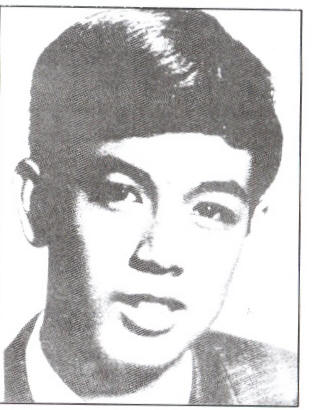 From Boyong Vergara: Ody was a very private, quiet lad. He was never one for soirees, kolehiyalas, proms and balls. He would rather hang out with his barkadas. He was very street smart. "We'll miss you old buddy, rest dear friend."

Mukhey Manuhar T.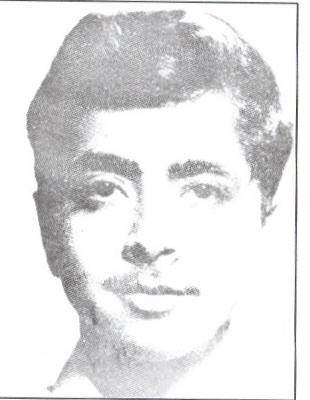 Nasol Ruben D. Location: San Jose, California, USA.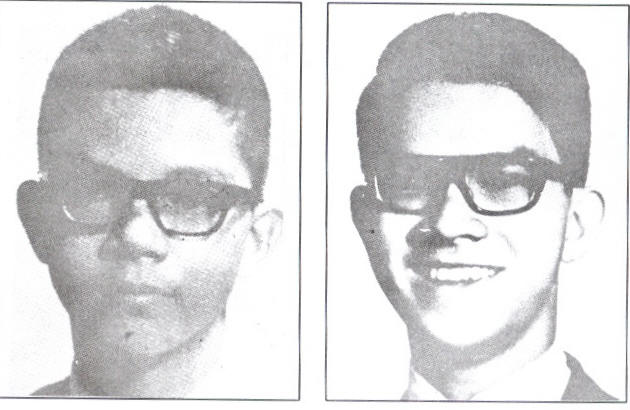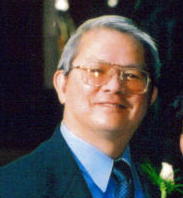 Navarra Jr. Jose E. Location: Occupation: E-mail: jenju416@yahoo.com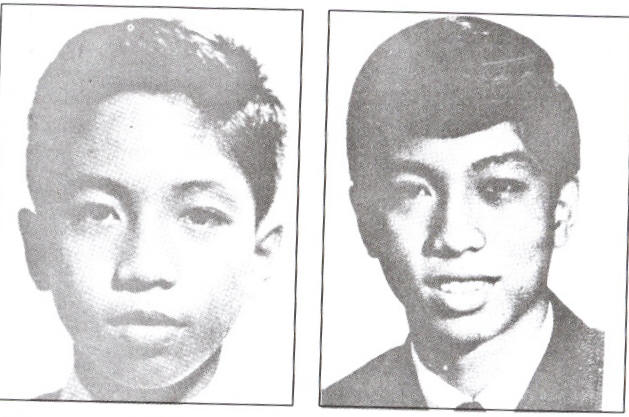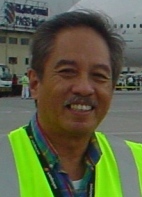 Navarro Ricardo G.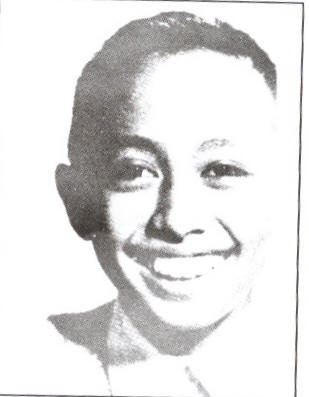 Ngkaion Willis S. Passed away last July 28, 2021. May his soul rest in peace.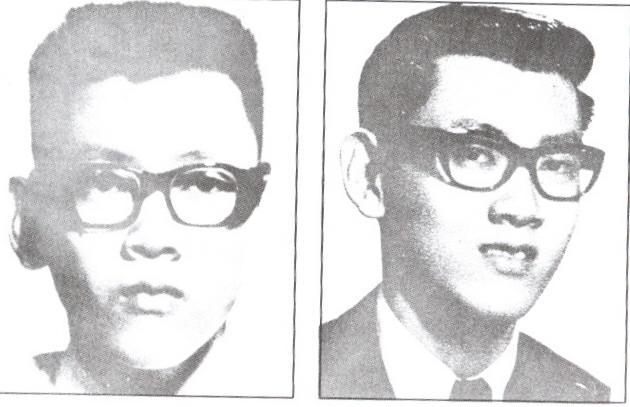 Nicolas Jesus D. (Sonny). Location: Manila, Philippines. Occupation: President, Philippine Ink Inc.; musician, Jazz Artist, Rockin Revival Band. Departed for heaven, March 27, 2014. May he rest in peace in heaven.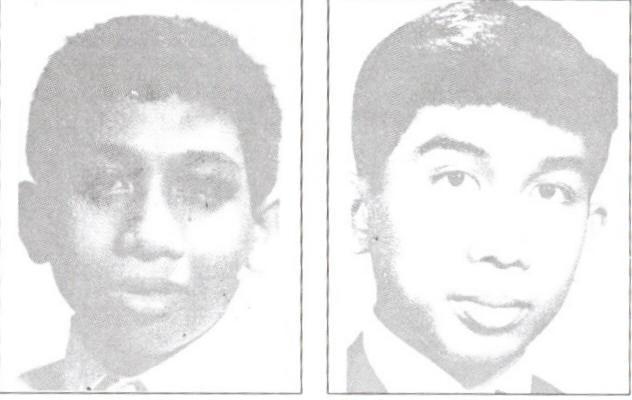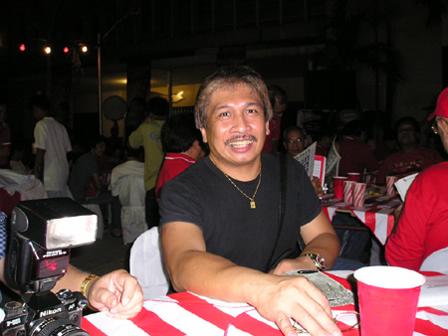 Fr: Carlo A.
Sonny is one great guy I will never forget. Aside from being a musician, his voice depicts the legendary Jose Feliciano. We will miss your singing and your band, The Rockin Revival. God Speed.
Fr: Mon Yoingco
During our SBC class 65-69 Sapphire (45th) reunion at ACCI, Makati which was held on February 7, 2014. JESUS "Sonny" NICOLAS rendered several songs, one entitled "Once There Was A Love", …he dedicated to our batch. He must be referring to his late wife LITA on this song, ...but not too long ago. Sonny was also known as the "Jose Feliciano of the Philippines" aside from being an ex-Rockin' Revival band member. Sonny, We salute as you journey to the Kingdom of our Lord. Farewell classmate.
Fr: Art Dundee Clarito
Our Parekoy Sonny Nicolas will be sadly missed not only by his family, his inner-circle of musician friends, his adoring fans, but also most especially by our Bedan 65SBC69 family.

The last time I've seen Sonny N. was in Los Angeles back in the late 1980s when I was still a Los Angeleno. It was in one of those several mini-reunions I was fortunate to attend with our batchmates. One of these get-togethers was at Don Sevilla's house in the San Fernando Valley. Among those who were present were Art Rosales & wife Tess(who drove us there in his Audi station wagon), Tonette Santos, Danny Salalac, Rene Reynado, there were others in our batch who I can't now recall(pardon me). And the other was when the late Fr, Odilardo Arceo visited L.A. (if I still remember correctly, it was held @ Mon Pineda's house also in the SFValley where Fr. Odi was feted with a sumptuous dinner of shrimps). Later, I was also able to attend another gathering held at Danny Salalac's place somewhere on top of a hill near or in the San Gabriel Valley.

Anyway, I was able to talk briefly with Sonny N. and one of topics we discussed was our family life. I didn't know that at that time that his better half was having serious health problems which he nor our parekoys never mentioned about. And so when he asked me about my marital status, I quipped in a rather light vein that "I am still married to one wife." At the back of mind, I was just hinting to the fact that divorce is rampant in America. And I just wanted to sound funny to amuse him. Somehow, my remark elicited some displeasure from the looks of his face. I really meant no harm nor malice when I said that to him and years went by since that day and our communication lines were broken.

All I fondly remember about our Sony N. is his being our former elementary and high school classmate who was popular because he was a quiet and amiable student, he managed to be in the honor roll even if he was not that studious nor a bookworm, and because he was already a talented musician and a guitar virtuoso who perfomed in some our school programs. His real passion was music and the acoustic guitar was his constant companion. I remember too that his family owned and operated an ink manufacturing and distributing firm called the Philippine Ink Company.

I think it was from our Parekoy Ed Aguila that I learned that Sony N. had become of the pillars of one of the most popular rock bands in Metro Manila, if not in the entire archipelago. Also, from our Parekoy Mon Yoingco I was amazed to learn that he is considered as "Jose Feliciano of the Philippines."
to me that was a great tribute to our parekoy Bedan classmate. And thank goddness for the wonders of the internet and our social media, I've been able to hear and learn about him again. He accepted my request to be his friend among his legion of friends and fans on Facebook. And was glad that he had probably forgotten and had forgiven me for my "tactlessness" during that untoward incident back in the 80s. And, I wish our dear Parekoy Sonny N. a safe and quiet journey to our Lord's heavenly kingdom above. Requiescat en pace, Sonny! Eternal rest grant unto him, O Lord, and let perpetual light shine upon him, Amen.
Fr: Dan Cortes
He love his guitars.
Fr: Sonny Feliciano
Sonny N. used to make jokes all the time about switching names with me ever since they named him Jose Feliciano of the Philippines. When I used
to bump into him in Manila, he would tell his friends, this is the guy I want to switch names with. I am still shocked about his sudden death.
Noriega Gerardo A. Just recently (Sept. 11, 2020) left for heaven. Eternal rest grant upon the soul of Gerry. Let perpetual light shine upon him. May Gerry's soul rest in peace.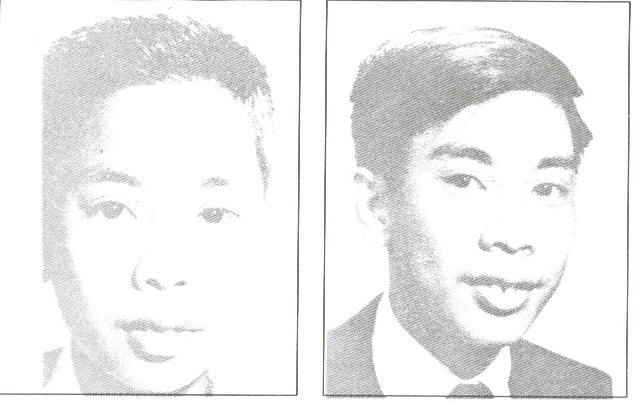 Nufable Eduardo Z. (Ed). Location: Virginia, USA. Occupation: President, Mortgage Lending United Financial LLC. E-mail: ezn703@aol.com Photo shown w/ wife Chit.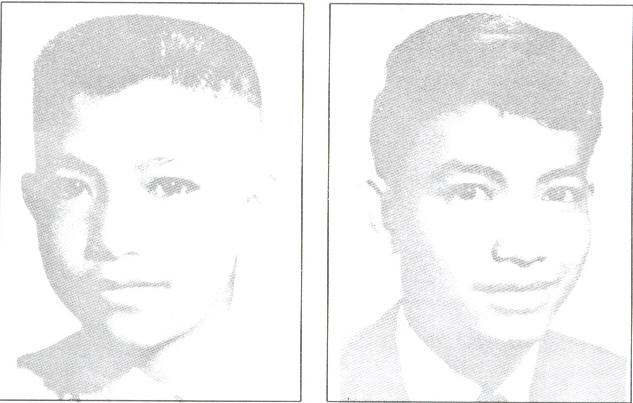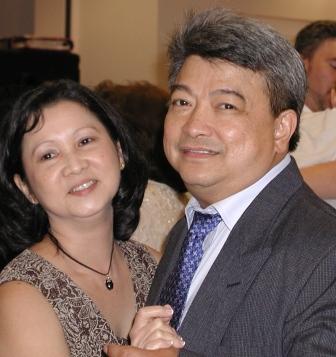 ---------------------------------------------------------------------------------------------------------------------------------------------------------------------