Nicolas "Nick" B. Fletcher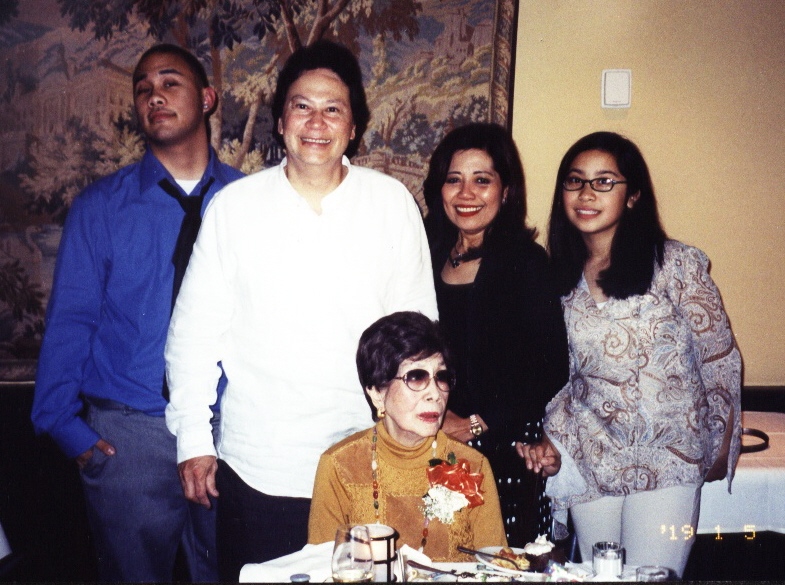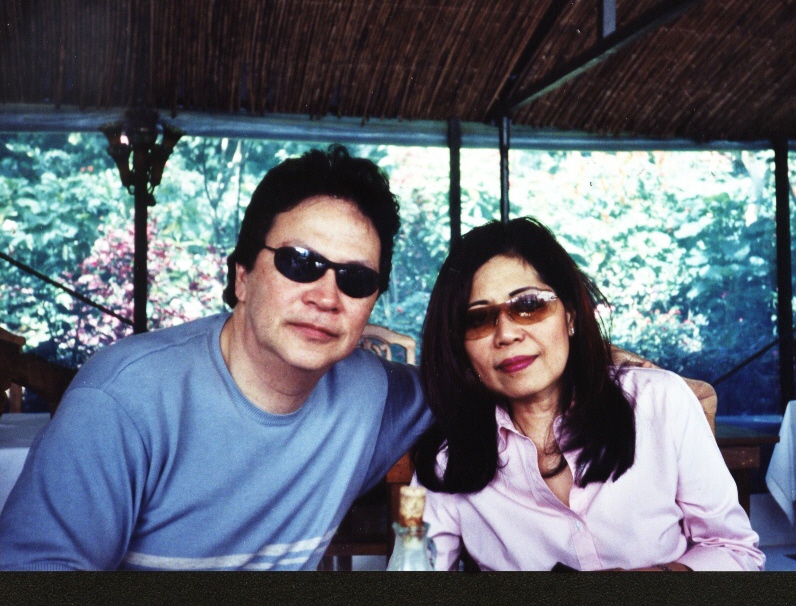 Much as I hate to admit it, the elementary and high school years were the best and happiest years of my life. I don't know if it was Mr. Bungala's crease free white uniform plus the stench of a half bottle of cheap after shave whose globules attached to our hair and clothes or Mr. Liwanag's butterfly demeanor, but it seems like it was only recent. I really learned how to drink when I started serving those masses and I learned that "taking" unconsecrated communion bread was not as sacrilegious as others had said. I learned my vices before I topped high school. My mother thought it was a good idea to "try out" for the priesthood but I knew as soon as I had to confess my "sins" four times a day in the abbey that wearing a habit was not for me. Besides, I saw and knew enough about what was happening in the abbey for me to adjust my mindset about right, wrong and justice. I only lasted one week, may I be forgiven, for turning my back on an otherwise honorable path to life.
Back home when I was sixth grade, I enjoyed the company of my four sisters and six brothers. Everybody knows our family was only second to Jun Simon's twenty-four (same father at that?) We were all born in Manila but the genesis was Lt. Col. Allen Fletcher, my grandfather, a US Army dude who was sent to Mindanao supposedly to educate (or eradicate) the "Moro" male. He was a gentle giant who chose diplomacy over his sword and he was given command of the Petite Barracks-the US Headquarters in Zamboanga. A native from Basilan, Isabela caught his eye and he married her-Irene Santiago Alvarez, a Christian Tausug, catching the ire of US General Pershing, commander of the Asian forces. Love flourished and lolo had one son-my dad William Fletcher. The cultural differences between my lola and lolo sowed irreparable harm and they separated with my lolo staying in Zamboanga and my lola and my dad in Manila. Lolo became very ill and he had to be returned to the US where he died in San Francisco then buried in Arlington. He was in Zamboanga for almost thirty years. Lolo, forgive me for disrespecting you, but if you guys come across any individual in the Philippines with the name of Fletcher, you can bet your two marbles that lolo had something to do with it.
Perception changes a lot of things and I know, understandably so, that my dad hated everything American. He refused to come here although it was the reasonable thing to do. He was lonely growing up as an only child so his subconscious desire to be happy bore eleven children. It was tough having to fight for everything. I had to eat fast because if I followed the "chew your food fifty-six times" rule, I would have been anorexic. Indeed I was really lanky as you all know, and that was part of the reason. Dad's profession as a physician was routine until the war broke. The Japanese horded all the American citizens of Manila plus their perceived Filipino corroborators. They erected a concentration or prisoner camp there. The Philippine Red Cross intervened and pleaded with the kamikazes to institute my dad at least as the prison camp physician to which they reluctantly agreed. He saw this as a chance to help the prisoners but clandestinely, he was smuggling letters, money and arms in and out of UST. His daring did not meet with luck all the time and he was almost bayoneted to death had it not been for a petite and very courageous woman-my mother, Amada Barrios. She saved his ass that time and for so many times after that. For all his bravery and courage, the US Government presented him with the Congressional Medal of Freedom. When giving his speech, dad decried that he did not need a piece of metal but some cash to feed his eleven children! Dad passed on during the eve of our high school graduation. He had been gravely ill for seven years but he graciously held on until my last day in high school. More admirable was the horde of the 1969 HS batch who attended the funeral and grieved with my family-that I cannot forget.
When Apo Ferdie was announcing his military rule credo, I was on a NW Airlines flight from Narita to Seattle. Mom gave me $100.00 and said-"Son, make a life for yourself, don't f--- up." This is why I never let a woman be on top of me (just kidding). I did as she said, a break came when I applied for a county government position, which I hold up to now. The county was gracious enough to send me to the FBI Academy in Modesto, California where I learned the tricks of crime scene investigation. I started my career on Sept 1977 and now I have eleven months to top thirty years. Time whizzed by and my work is very rewarding in the sense that it is something that I dreamt about and that your imagination and gut work hand in hand in piecing a scene where a life has been destroyed. It is akin to putting together a one million piece puzzle. More rewarding is that our office is open to transferring knowledge and techniques outside of the state. Our very own Dra. Raquel Fortun trained with us for one year and has done very well back in the Philippines. Except for the Armani suits and Hummers, much of what you watch on television compares to what we do. As I've told some of you, Washington State is the serial killing capital of the world. Too much of dense woods, forests and lakes lure the evil mind into thinking that a dumped body will not be able to be detected. The worst, of course, is the Green River episode with 48 victims. Incidentally, one victim was a pinay from the south end of Seattle. Although I suspect he had killed more, since he was stationed in Subic, Zambales in the late seventies/early eighties, it is difficult to coordinate with our NBI and local authorities to look into it. Flor Contemplacion was exhumed and brought to our office but no findings could be concluded since all we received was a box of bones, but I'm pretty sure that had she the tissues and fluids left, it would turn up a liability for her employer.
For a while, to pass the time, I agreed to do some insurance investigation fraud in the P.I. Back in the nineties, a friend of mine who owns an investigation agency asked me to look into Filipinos taking out large sums and purportedly "dying" in the Philippines. It was a very scary but challenging job. One of the things that made it complex was that I had to be in and out quickly and I was able to uncover bogus insurance claims. The thing that bugged me was who were the people being killed to collect. After it became increasingly dangerous, I had to pull out of that business. Retirement is around the corner and my desire is to pass on the knowledge to perhaps smaller law enforcement agencies in the Philippines.
This has been long, and I don't want to bore you any longer. Again, I would not trade, barter nor alzheims my experience growing up with all of you. Although I had a house load of siblings, I always looked forward to school because each of your personality and character was an inspiration to me. As I've told Johnny See, I have asked the King County government to retire my badge in honor of this group.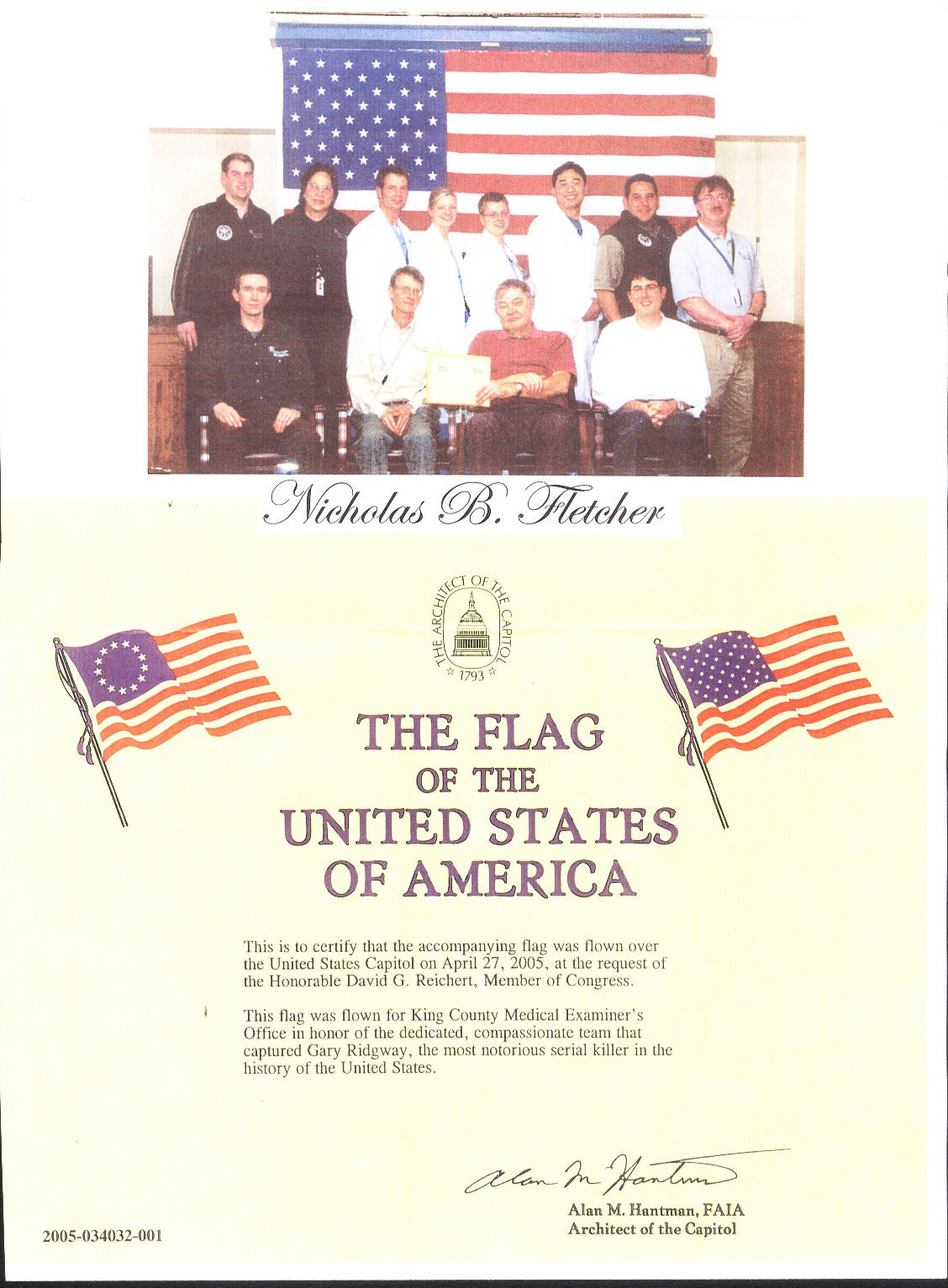 It is a humbling experience to be featured here, thanks to all of you.
Nick Fletcher